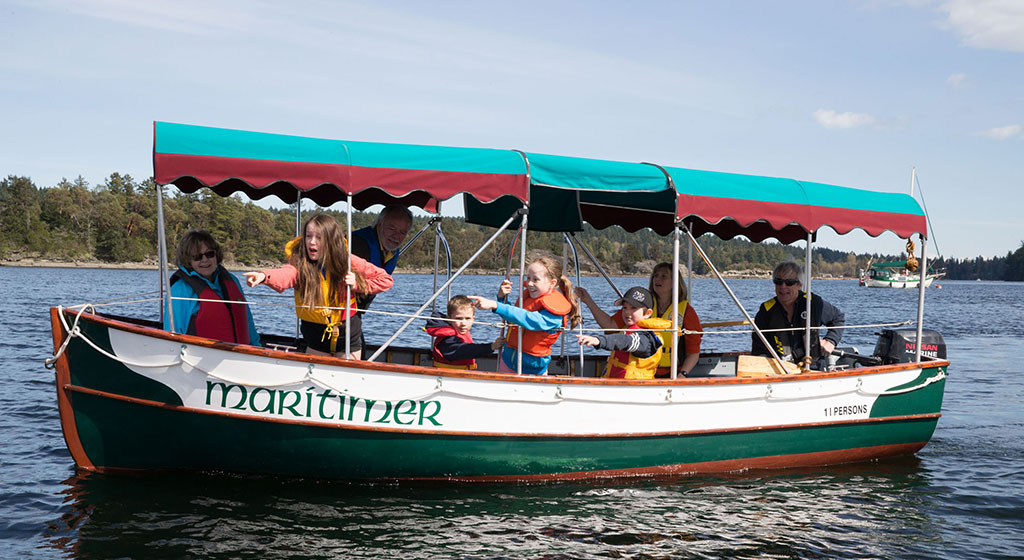 Our heritage boat, the Maritimer, is operating again at 10:30 am and 2:00 pm for Ladysmith Harbour tours. The Maritimer is a 17 foot, former deep-sea Davidson lifeboat. If you have friends or family that are visiting, it makes for a fun activity for everyone!
Our tour boat, the Maritimer is operated by qualified LMS Volunteers. At all times, and especially during the COVID-19 pandemic, the safety of our staff, volunteers and patrons is paramount. The harbour tours start from a dock near the marina's Welcome Centre. The marina and all ongoing operations like the Oyster Bay Café have established health and safety protocols in accordance with current public health orders (PHO). The tour boat accommodates guests and operators in close proximity and a safe 6ft distance cannot be maintained. Masks are now optional by all guests while on board and during the harbour tours. Your compliance is requested.
It is important to us that our tour boat operators feel comfortable, safe and relaxed when they provide the harbor tours. Our tour boat operators are empowered to deny transportation to individuals or groups in case of personal safety concerns. Thank you for your understanding and we look forward to welcoming you to the LMS Community Marina and the harbour tours.
To avoid disappointment, reservations in advance are recommended!
Please call 250-245-1146 or stop by the LMS Welcome Centre.
$15.00 per adult
$7.50 each under 19 years old
$40.00 for a family of four (2 adults & 2 under age 19)
$100.00 group of 8 – 10
After a wonderful 2023 Summer Season, we are busy preparing for 2024!
Even in the Winter Season, you can still get involved. Become a member, or join our team of volunteers.
At the end of the year, we host our AGM. To attend and vote for new Board of Directors, you must be a member in good standing. So drop into the Welcome Centre to pick up a form and pay your dues.
Sign up for our Email News
It's a double opt-in list so you'll need to confirm.