We are a non-profit society, committed to preserving, promoting and perpetuating Ladysmith's rich maritime heritage. Revenues from our Community Marina are used to fund the museums. We welcome donations in support of our work.
Donate Your Boat
If you have a small boat you no longer use, you might consider donating it to the Ladysmith Maritime Society, enabling us to provide rental dinghys for those who would like the opportunity to row in the harbour. You'll get a 100% tax receipt along with the pleasure of contributing to your community.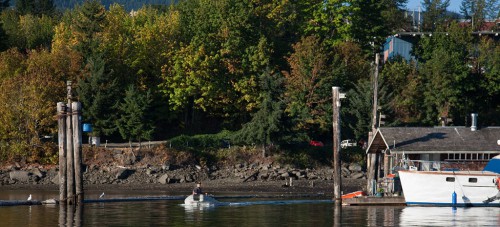 If you would like to make a donation to the Ladysmith Maritime Society, please call us at 250-245-1146 (press 1) and we will be pleased to assist you. Donations over $20 qualifies for a tax receipt.