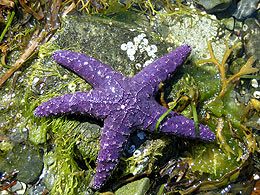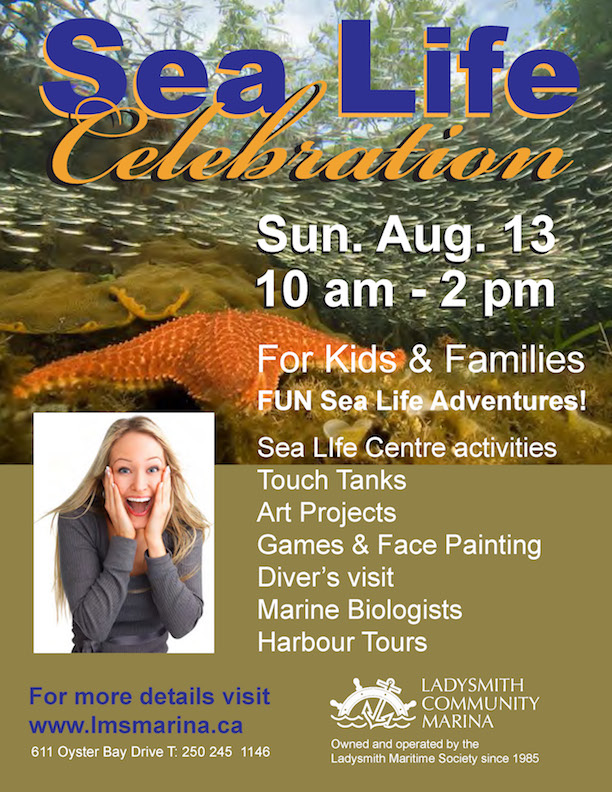 Sea Life Celebration, Sunday, August 13th – 10 am to 2 pm! Get in touch with local sea stars, urchins and more!
Fun for Kids and Families as you enjoy Sea Life Adventures at the Ladysmith Community Marina! There will be lots of intriguing sea creatures brought from the harbour depths by divers and placed into touch tanks by our marine biologists who will help you to see, touch and learn about the mysterious lives of these sea creatures! And there's so much more:
Sea Life art projects (kids can pick up their project at 2 pm)
Games & Face Painting
Story Time
Snack & hot dog lunch provided
Marine puppet show
Harbour Tours aboard Maritimer (30 minute tour at 10:30 am, 11:30 am, 12:30 pm and 1:30 pm)
Purple Martin Scientist and Educator on site to help you understand these endangered birds
Maritime Museum
Don't miss this fantastic opportunity to get in touch with the sea and the creatures who live there! Learn about how you can protect their fragile environment for generations to come!
SEA YOU at the Ladysmith Community Marina – Sunday, August 13th!