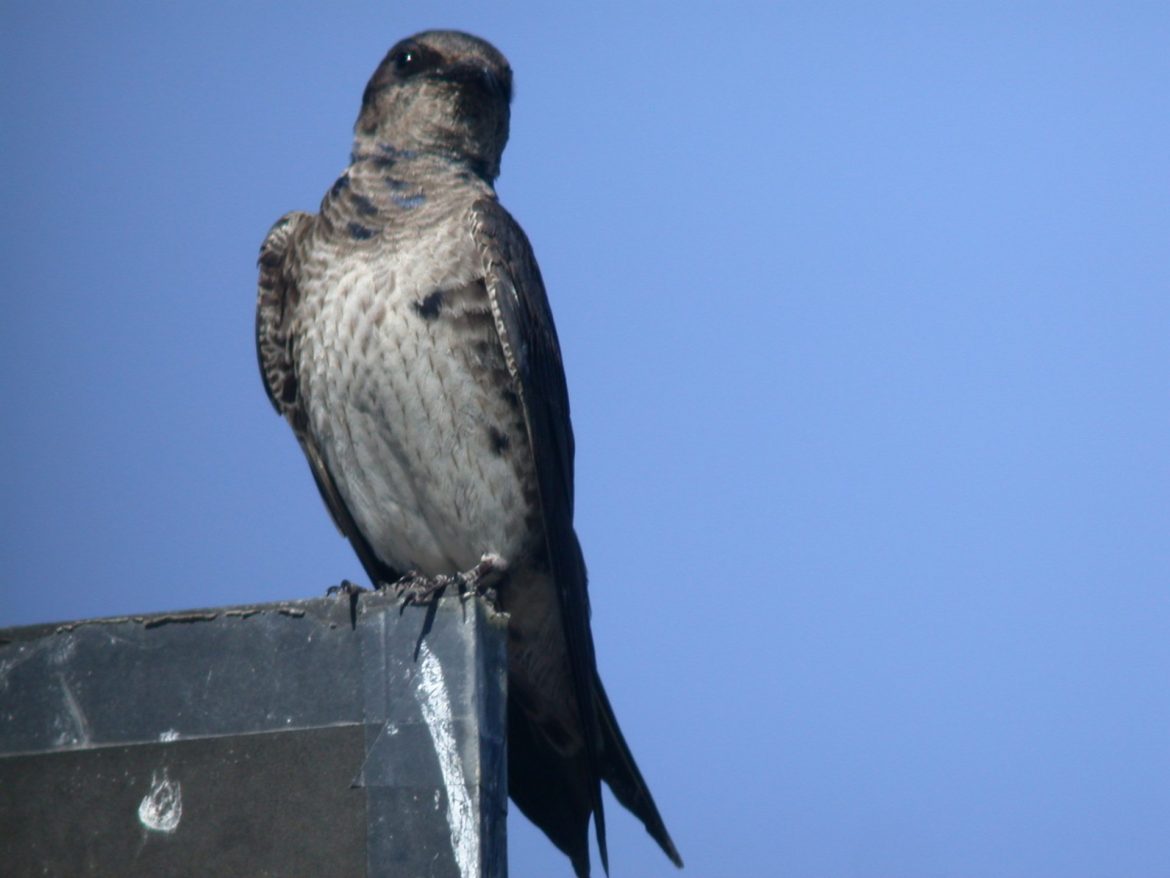 The Purple Martins are back! Nesting begins in earnest in May, with a female Martin laying 4-6 eggs. The young are usually out and about by late July and in mid-August, the migration South begins. While in their summer homes, the Purple Martins eat flying insects including beetles, moths and flying ants. Delectable dragonflies are fed generously to baby martins. While in BC, North America's largest swallows make use of the cozy nesting boxes provided at the LMS docks, one of about 120 active colonies in the province.
In terms of numbers, there are now over 1300 breeding pairs of Purple Martins in BC, this up from the only 5 known pairs remaining in the province in 1985. We are especially excited to announce that LMS is home to the largest Purple Martin colony in BC!
For more information, please visit the Georgia Basin Ecological Assessment and Restoration Society (GBEARS) website: http://www.georgiabasin.ca/puma.htm A special thank you to Charlene Lee (GBEARS) for sharing her knowledge and insight about the Purple Martins, and to Kevin Li for the photo below.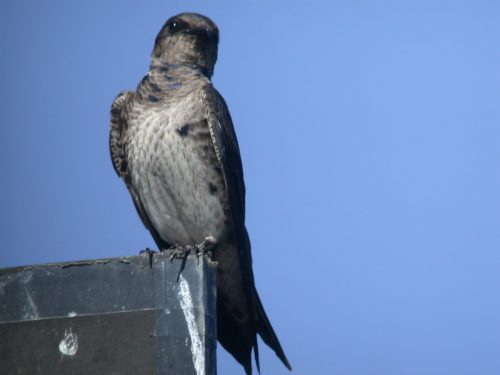 A sub-adult male Purple Martin. Photo by Kevin Li.