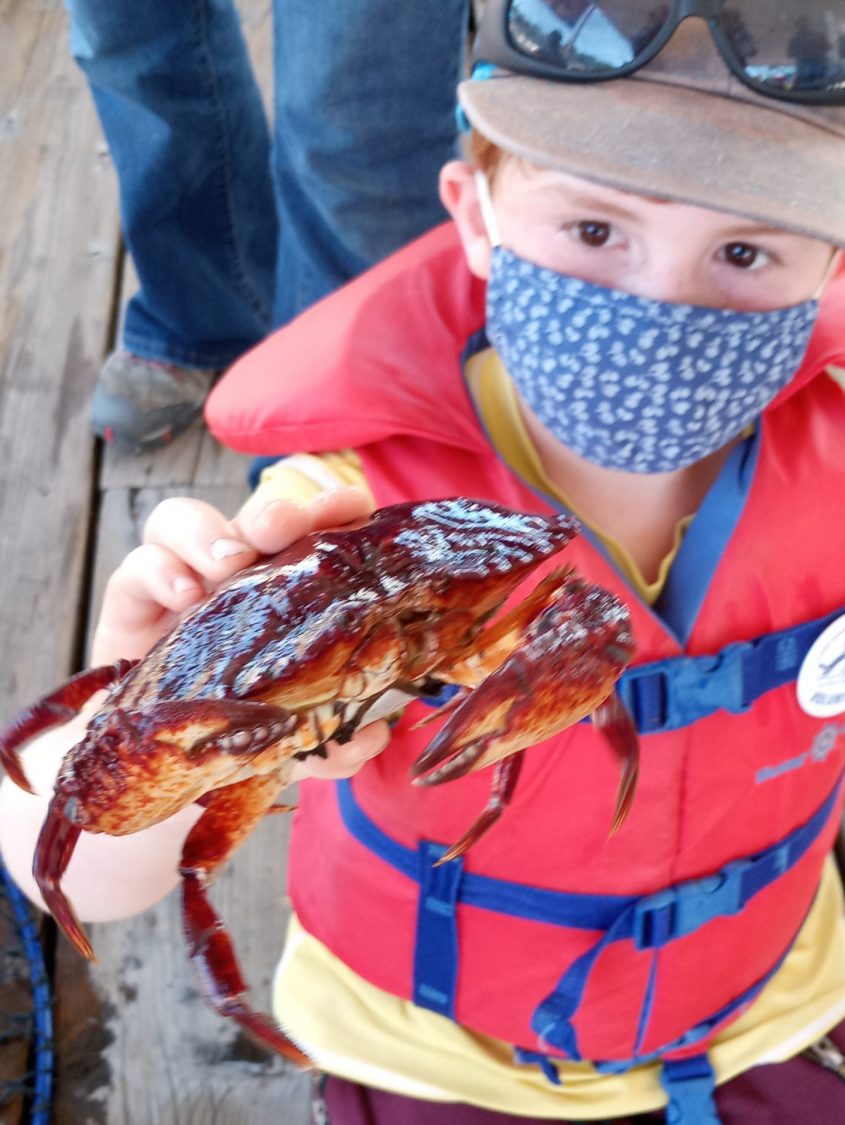 The Ladysmith Maritime Society (LMS) is hosting a Sea Life Celebration
Sunday, August 28th, from 10 am to 3 pm
Ladysmith Community Marina, 611 Oyster Bay Drive, Ladysmith.
Everyone is invited to the LMS Community Marina to participate in our Sea Life Celebration on Sunday, August 28th, 2022, from 10 am to 3 pm. The afternoon celebration introduces young people and their families to the wonders of the sea life of Ladysmith Harbour.
Our theme this year is SHELLS – oysters, clams, crabs, mussels – shells that we have in our local sea. There will be hands-on touch tank experiences with divers, marine biologists and students, a Stz'uminus First Nation language game, sea life games, art projects, crab identification, science displays and music. Not to be missed will be the Salish Young Wolves chanting, dancing & drumming.  It will be an experience that brings together families and their children at our friendly, community marina.
The many educational, interactive, fun activities will take place at the big tent in front of the Welcome Centre, at the Maritime Museum, and Sea Life Centre. Learn more about our local sea life and harbour history on the "Maritimer" tour boat. Tours are FREE during the celebration!
Parking will be along Oyster Bay Drive and the LMS golf carts will be available to shuttle visitors down to the marina for those who are unable to use the stairs. Everyone is welcome.  Please share this invitation with your friends and family.
You can also check the Sea Life Celebration website.