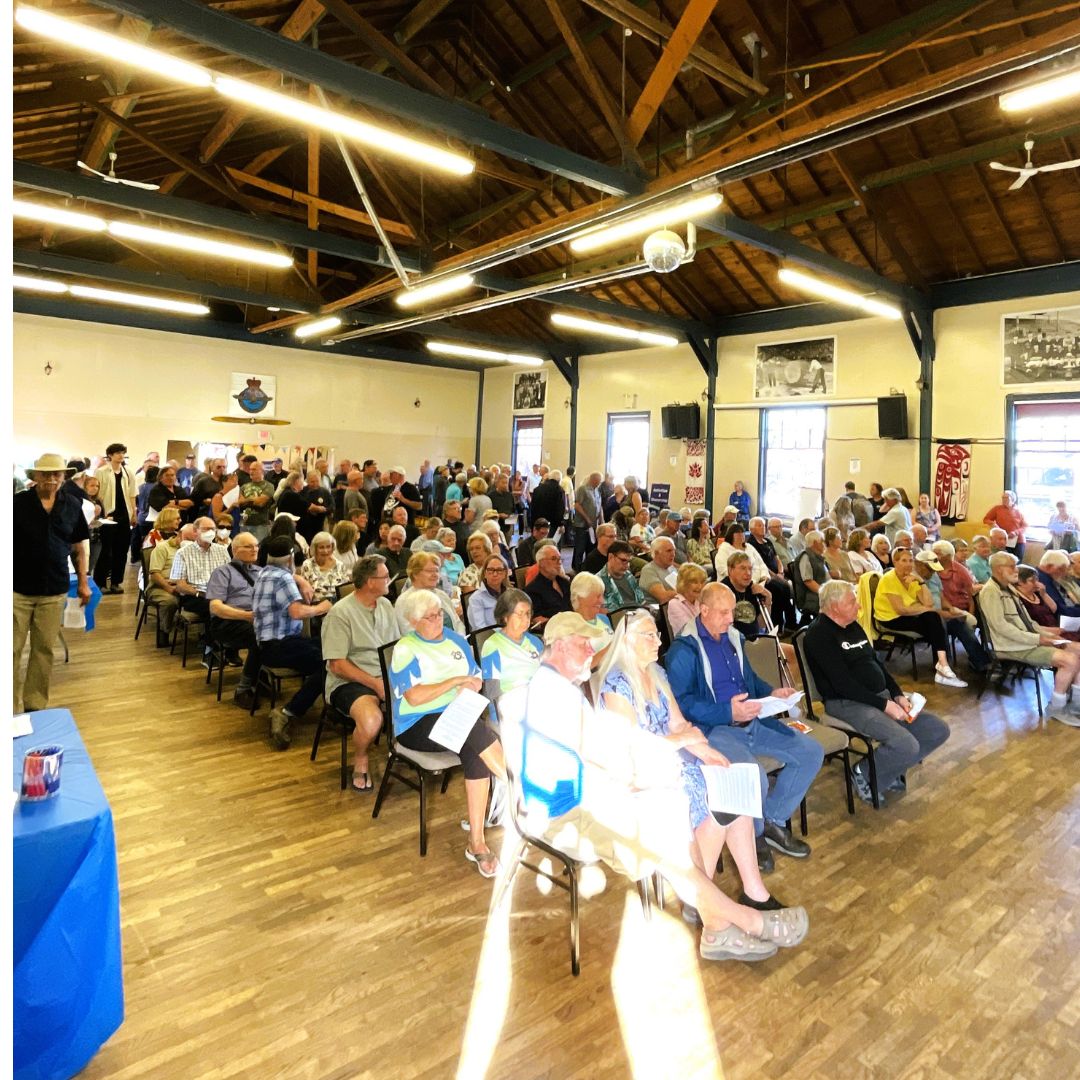 The Open House at Aggie Hall on the 3rd May was focused on sharing factual information with the Community.
Kelly Daniels, the Ladysmith Maritime Society's president gave a short presentation covering a brief history of the society and the recent events affecting the future of the marina, specifically the upcoming water lot lease transfer. Attendees had opportunities to ask questions from the floor  and to engage in direct dialogue on a range of topics at information tables staffed with board members and subject matter experts. These exchanges were used to collect additional questions related to the water lot transfer which will be included in an updated edition of the related Q & A collection.
The event also informed about the 2023 Festival Season, offered sign-ups for new members and volunteers, presented the LMS built "Dulcibella" and to buy raffle tickets.
A useful Q & A document can be found here, and a copy of the slide show presentation can be found here.
Please visit here and follow us on facebook for more updates.