We have over 950 feet of visitor moorage and are a popular stop for travelling boaters. Our 3,000-square-foot floating Welcome Centre provides the Marina Office, complete washroom, shower and laundry facilities, a fireside lounge with a large TV, the Oyster Bay Café, and free WiFi.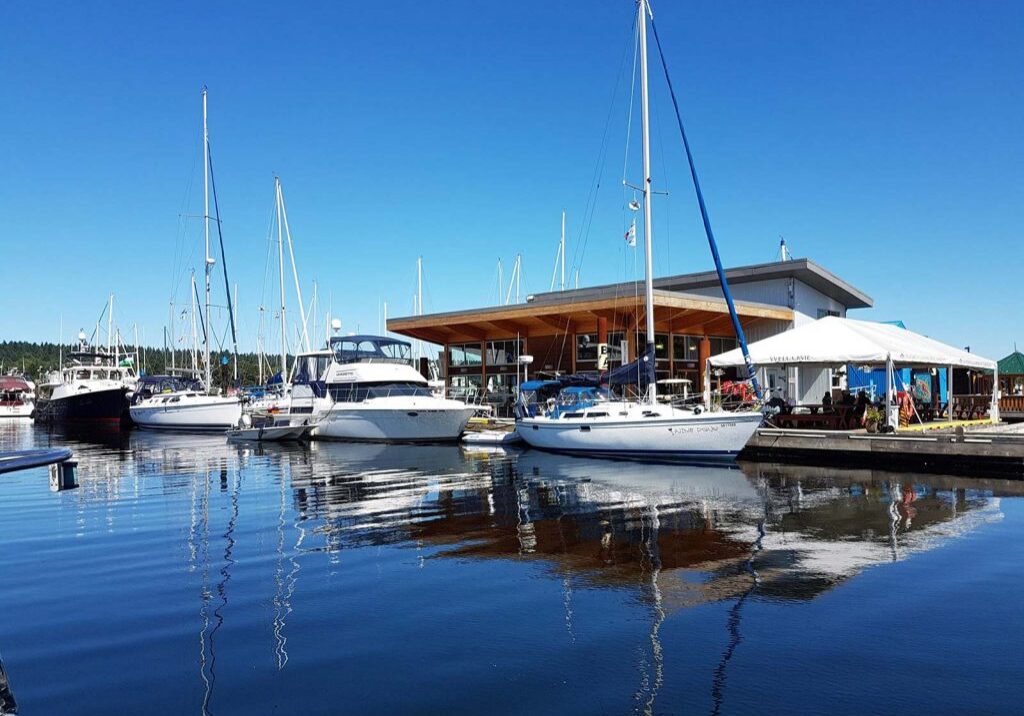 The Ladysmith Community Marina is the first marina on your port side as you enter Ladysmith Harbour.
Effective April 1st, 2023 to March 31st, 2024
Visitor moorage is $1.75 per foot overall per night.
Power is $7.50 per 30-amp outlet per night.
Pump out is available ($10.00 for two tokens).
Reservations are preferred – it's always best to let us know you're coming, particularly with a large boat.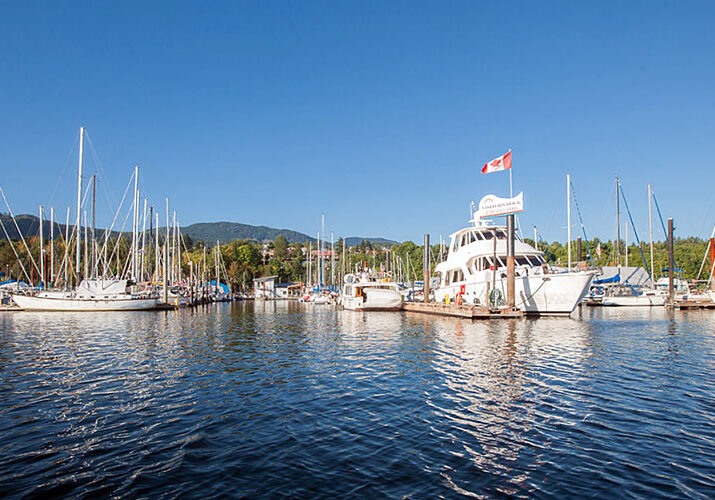 For those anchoring elsewhere or coming from across the bay, please do not dock yourself without calling ahead (250-245-1146, press 2) to ensure that we have room for a short stay if your vessel is larger than 10 feet. If space is available, up to two hours is free, 2 to 4 hours is by donation, over 4 hours is at the current rate per foot. Kindly check in at the Marina Office upon arrival and prior to departure.
We provide a Dinghy Dock, located on the north side of the LMS Welcome Centre, down the SE channel between docks A and B, for vessels 10 feet and under.
Please hail us on
VHF 66A

when you reach the breakwater to receive docking instructions.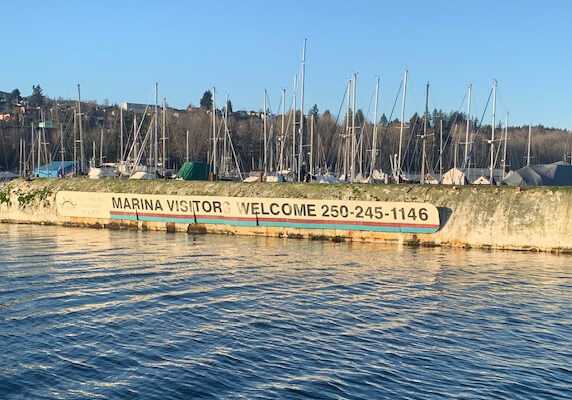 Cancellation Policies
Cancellations can be made until the day of arrival at which time the first day is not refundable.
We are boaters ourselves and understand that conditions may prevent arrival or communication.
No-shows will be charged one night's moorage at the current rate per foot.
You MUST contact the Marina at 250-245-1146 (press 2) for cancellations and refunds.
The World Travel & Tourism Council (WTTC) has granted the use of its Safe Travels stamp to Vancouver Island. Tourism stakeholders in the Vancouver Island region can apply for use of the Safe Travels stamp once they have met the health and hygiene protocols outlined by the WTTC. The Ladysmith Maritime Society Marina has been approved for use of the stamp.
This stamp allows travellers to easily recognize destinations and tourism businesses around the world that have adopted globally standardized health and hygiene protocols to ensure visitors have a safe and enjoyable experience.
We are delighted to announce the 2023 schedule for Music on the Dock. Sit back, relax while enjoying live music with a refreshing beverage in your hand and close friends by your side. Doors open at 7.00pm. Musicians will play for approximately 2 hours with short breaks. Evenings conclude at 9.30pm.
For our Dine on the Dock events, doors open at 5.00pm. Bar service from 5.00pm and dinner service is at 6.00pm. Last call at the bar is at 7.30 pm. Our wonderful musicians will play from approx 5.30pm to 6.30pm and then 7.00pm to 7.30pm. Enjoy fabulous food, wonderful scenery and relax!
Sign up for our Email News
It's a double opt-in list so you'll need to confirm.