During these off-season months (October through March), when fewer visitors frequent our marina, we make some of our visitor moorage available on a seasonal basis.
Summer
April 1st to September 30th, 2023.
$11.10 per foot per month ($10.40 pfpm when prepaid).
Winter
October 1st, 2023 to March 31st, 2024.
$11.10 per foot per month ($10.40 pfpm when prepaid).
If you would like to moor your boat during these off-season months, please call us at 250-245-1146 (press 2) for details or get in touch below.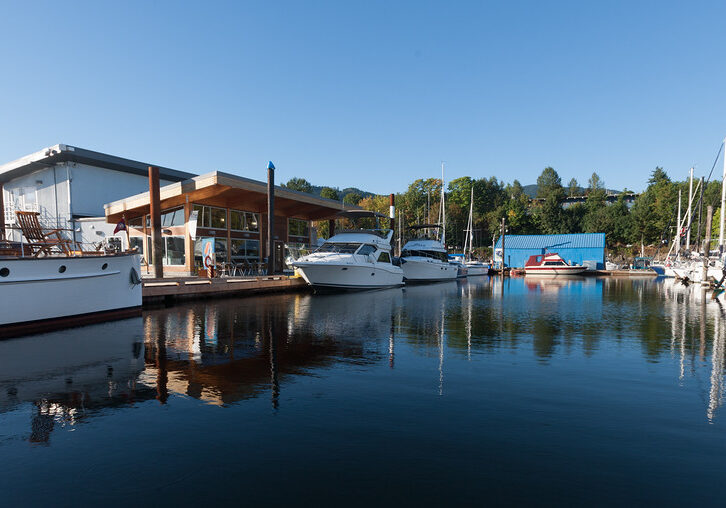 Please use this form to inquire about moorage for your boat and we will get back to you as soon as we can.
The World Travel & Tourism Council (WTTC) has granted the use of its Safe Travels stamp to Vancouver Island. Tourism stakeholders in the Vancouver Island region can apply for use of the Safe Travels stamp once they have met the health and hygiene protocols outlined by the WTTC. The Ladysmith Maritime Society Marina has been approved for use of the stamp.
This stamp allows travellers to easily recognize destinations and tourism businesses around the world that have adopted globally standardized health and hygiene protocols to ensure visitors have a safe and enjoyable experience.
We are delighted to announce the 2023 schedule for Music on the Dock. Sit back, relax while enjoying live music with a refreshing beverage in your hand and close friends by your side. Doors open at 7.00pm. Musicians will play for approximately 2 hours with short breaks. Evenings conclude at 9.30pm.
For our Dine on the Dock events, doors open at 5.00pm. Bar service from 5.00pm and dinner service is at 6.00pm. Last call at the bar is at 7.30 pm. Our wonderful musicians will play from approx 5.30pm to 6.30pm and then 7.00pm to 7.30pm. Enjoy fabulous food, wonderful scenery and relax!
Sign up for our Email News
It's a double opt-in list so you'll need to confirm.