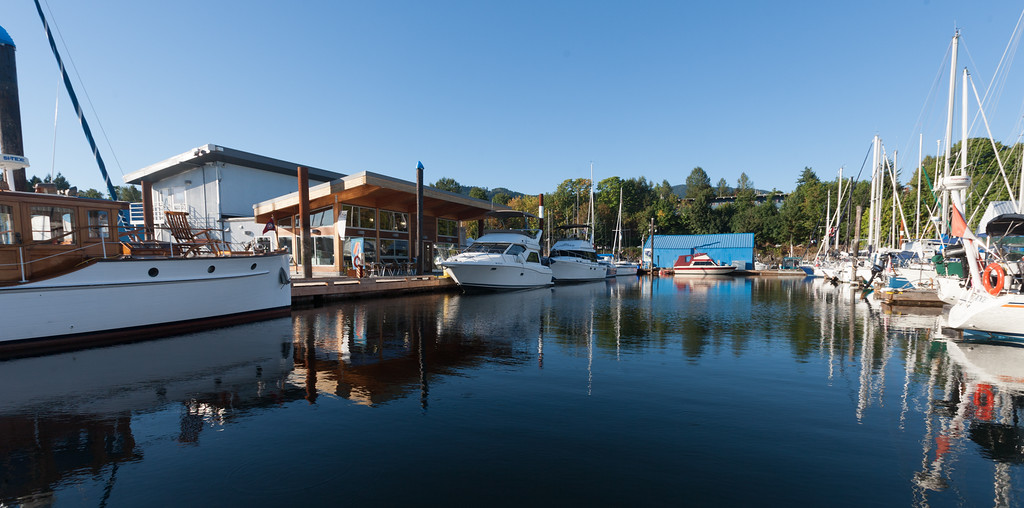 Dock spaces and boathouses are competitively priced because we are a volunteer-run, registered charitable organization.
ANNUAL RATES ~ April 1, 2021 through March 31, 2022
~ Open moorage ~ $8.06 per foot per month ($7.60 pfpm when prepaid)
~ Covered moorage (existing buildings only) ~ $0.60 per square foot per month ($0.57 psfpm when prepaid)
No new boathouses are permitted entrance to the Marina in accordance with our agreement with the Town
No overnight staying permitted in a boathouse
Answers to Frequently Asked Questions
~ Parking ~ Town Bylaw 1309
Maximum of 72 hours.
No overnight parking in the lower lot, per Town signage.
~ Staying aboard your vessel ~ Town Bylaw 1860
~ Live-aboard status (LAS) ~ additional $50 per month
maximum of 12 Marine Assets with LAS in accordance with our agreement with the Town
application with private interview and subsequent approval required
maximum of 2 persons aboard
no pets
one vehicle only and must be parked on Oyster Bay Drive only (upper lot)