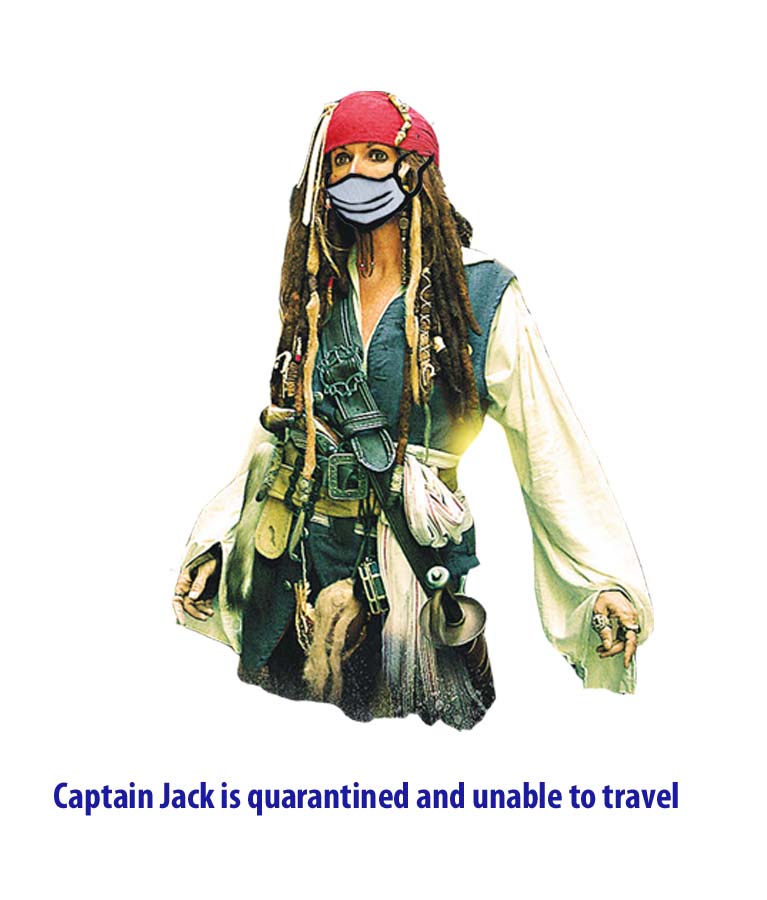 Kids' Pirate Day becomes a 5-day Event in 2020
We are not letting COVID-19 ruin our annual family event. This fun, day-long event will become a 5-day extravaganza with videos and activities for children to participate in from August 24 through 28, 2020. We've been working hard with other businesses to make this an exciting event for all.
Starting on Monday, 24 August 2020 at 03:00 pm the first episode of this year's Kids' Pirate Days Online will be posted on the internet. Each day, until Friday, 28 August 2020, there will be a new, 30-minute episode. Each daily show focuses on a different theme related to the imaginary world of pirates. Episodes are magazine-style, fun-filled programs including a colourful mix of maritime information, participatory activities, stories, treasure hunt, jokes, quizzes with opportunities to win prizes and more.
There will be something for everyone and every age. You may recognize a neighbour or friend known in your community that has gone "pirate." The target audience for the event is 4-12 years old but parental guidance and participation will help create an enjoyable experience.  Should you miss an episode, no worries. The episodes will remain posted and accessible on the web.
200 Pirate Kits have been prepared by the enthusiastic pirates of the Royal Bank branch in Ladysmith. These kits are filled with pirate paraphernalia and materials needed for participation in some of the instructional segments, e.g., how to tie a nautical knot or how to make a balloon animal. Other activities include colouring wooden parrots and creating your own pirate attire.
If you did not pick up your Pirate Kit, you can make one at home. Things to include are:
Crayons
Shoe lace or string or yarn
Long skinny balloons
Bicycle pump with adapter (not part of the kit)
Coloring pages that you can download below
This novel and unique project was made possible through the support, participation and enthusiasm of many volunteers, amateurs and professionals alike: the Royal Bank of Canada in Ladysmith, BC Gaming, the Town of Ladysmith, the Ladysmith Chamber of Commerce, Ladysmith Family & Friends (LaFF), The Chronicle, Take 5, MyLadysmith.com and many others.
Please spread the word and help us to create a fun-filled week.
Arrrgh!
P.S. Kids' Pirate Day t-shirts are for sale at the LMS Welcome Centre at 611 Oyster Bay Drive.
DOWNLOAD YOUR PIRATE KIT!