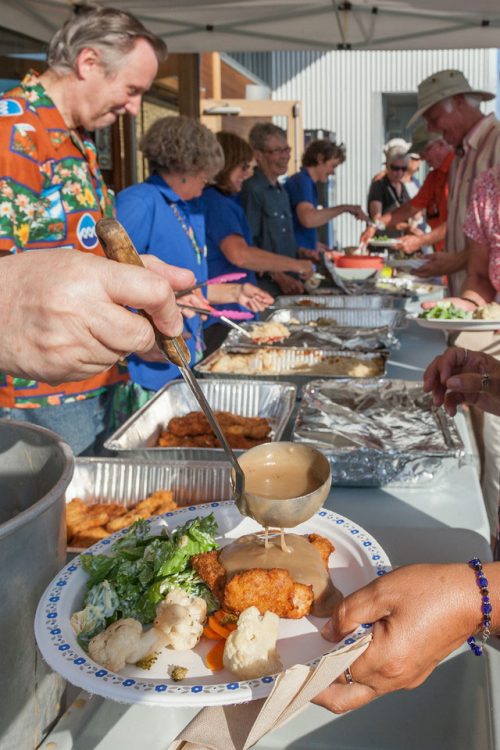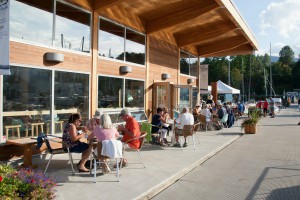 Please note: Due to ongoing developments around the Covid-19 pandemic, we are unsure whether Dine on the Dock nights will take place after all. We will adhere to the rules and guidelines provided by provincial and municipal health advisories regarding social distancing and size of gatherings. We will keep you posted here and on our Facebook page.
Dine on the Dock
Our most popular events of the summer are Dine on the Dock. Bar opens at 5:00 p.m. and dinner is usually served at 6:15 p.m.
These are fun times on the dock, and interestingly, we always have a sunny evening! Unless otherwise noted, In the BeanTime Café caters each dinner on our Social Dock. Although you line up for your food it is not a buffet. Please consider others when filling your plate.
Dates & Menus for Summer 2020

Still to Come! Stay tuned.
2020 Ticket prices . . . to be announced

What could be better than delicious food, music, great company . . . all as you dine watching the sun set over Oyster Bay Harbour!
Tickets go on sale May 2020 and may be purchased at the LMS Welcome Centre or
online at:  https://marina.lmsmarina.ca/tickets
Tickets sell-out quickly, so we recommend that you purchase yours at least a week ahead, or buy in advance for the whole season!