Museum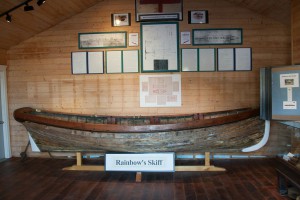 Ladysmith has a proud and interesting marine history, and the Ladysmith Maritime Society (LMS) is committed to capturing and sharing that waterfront history with our communities on both sides of the Harbour, and with our visitors.
When LMS was established in 1985, one of it's goals was to build a maritime museum. In 2007 that dream became a reality with our floating museum which shares our maritime history with authentic artifacts and nautical displays. We were honored with a BC Heritage Award in 2008 and 2013. The Maritime Museum is located in the two large blue boat sheds, on the main dock and is open daily, 10 am – 5 pm during the warm months.
Here you'll find interesting displays of local maritime history, marine communication and safety, shipwright tools and the Rainbow's Skiff Dinghy.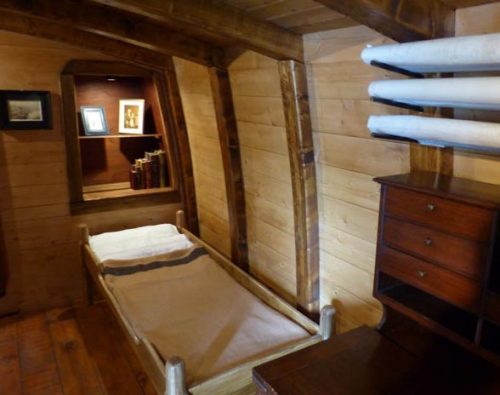 We are fortunate to have two large marine radios made by Spilsbury & Tindall and Spilsbury & Hepburn. Another display shows two complete sets of shipwright tools and documents from Vancouver Island shipwrights: Frederick Swift and Larry Chattel. Interesting old anchors, outboard motors, winches and other nautical artifacts bring back memories for visitors.
The Rainbow's 16 foot Skiff Dinghy dating back to 1898 is showcased in the Museum. This beautifully built skiff dinghy may be the last vessel remaining from the transferral of the Royal Navy base in Esquimalt to the Dominion Government in 1905.
The newest museum addition is a meticulously recreated Captain's Cabin, complete with marine documents and books, writing desk and bed.