By Water
We are located in Ladysmith Harbour, on Vancouver Island, B.C., in the heart of the Gulf Islands. As you enter the harbour, we are the first marina on your port side.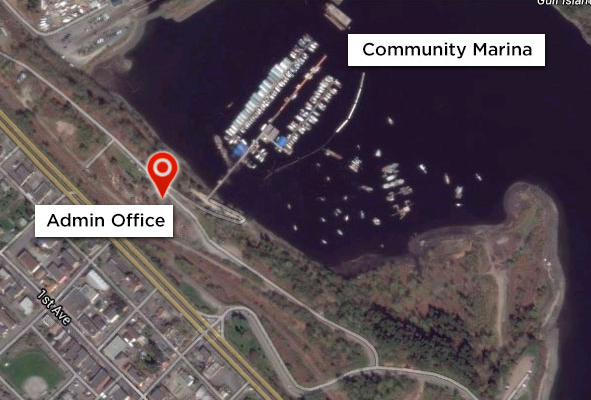 By Land
From Ladysmith, turn off the Island Highway at the traffic light intersection at Roberts St. toward the waterfront onto Transfer Beach Road. Cross the rail tracks and turn left onto the gravel roadway, which is Oyster Bay Drive.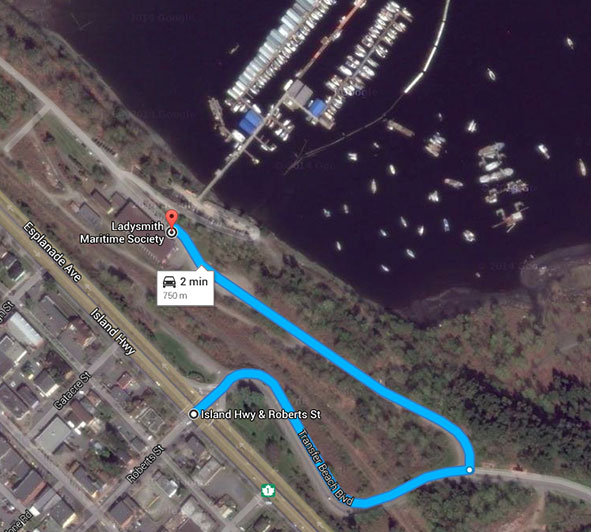 Watch for signs pointing you to the Marina and Oyster Bay Cafe. You can park at the top of the hill above the marina, and take the stairs to the lower lot, or space permitting, in the lot below, next to the ramp.
By Air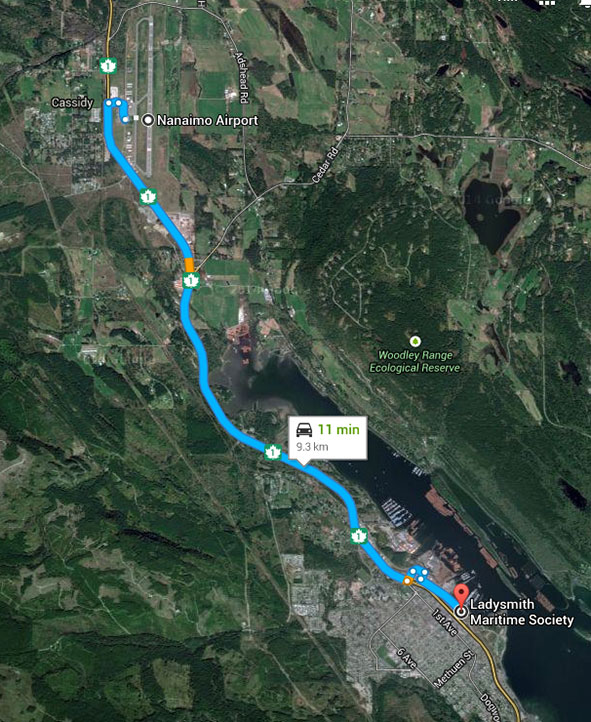 The Nanaimo Airport is an 11 minute drive north of Ladysmith and the Community Marina, along the Island Highway.