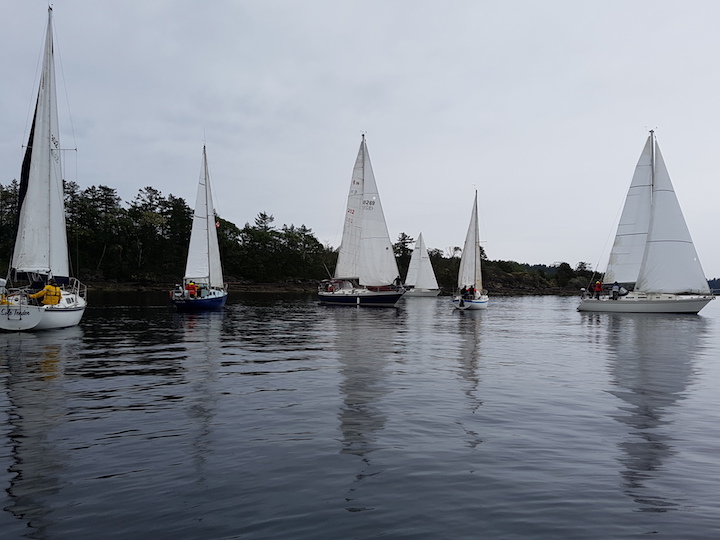 Will there be a 2019 Rhumb Line Race?
Stay tuned!
Highlights from the 2018 race:
light winds
12 vessels, 45 skippers and crew
a friendly port / starboard altercation on the start line
on-board communication problems resulted in a 2km head start for one
one grounding
shortened course
gourmet hot dog banquet
Everyone's hoping it will take sail this spring.