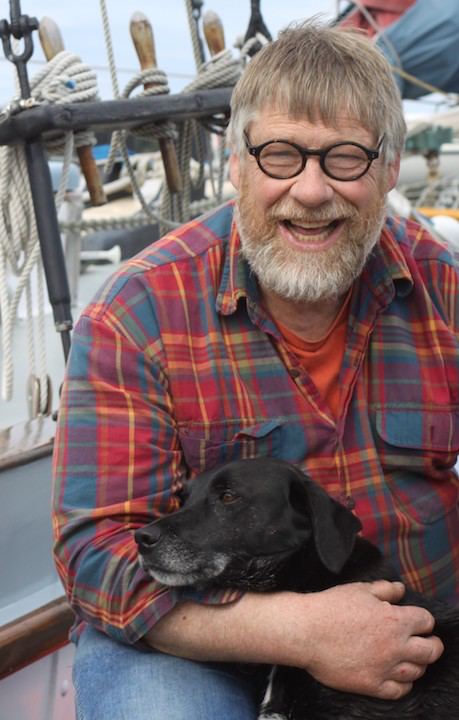 Mishaps & Musings
Saturday, May 12 – 2 pm
with Fred Bailey
Fred is a slightly-past middle age sailor/writer/photographer with plenty of eclectic skills, experiences and stories! Some would describe him as the old hippy who doesn't know the war is over. He is certainly reluctant to grow up and readily admits to being an eternal dreamer.
He has written several books including two novels, "The Keeper" and "Storm Ecstasy", plus "The Water Rushing By", "Sins of The Fathers", "The Magic Stick", and an extensive inventory of poetry, essays, short stories, anecdotes and photographs.
His first passion in the ocean, sailboats, voyaging and all those people who are similarly drawn to the sea. He lives aboard Seafire the boat he is refitting to go voyaging, exploring new horizons both inner and outer.
Don't miss this fun Talk on the Dock with Fred! Mishaps and Musings at sea will keep you laughing and some of Fred's stories may seem eerily familiar!  Ah, matey … that's life on the sea!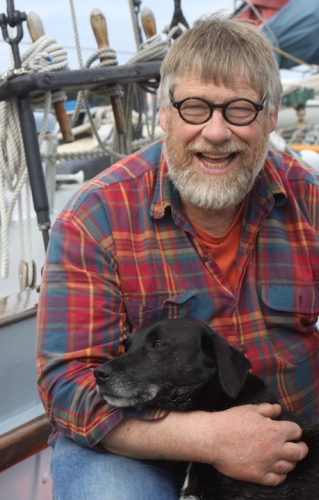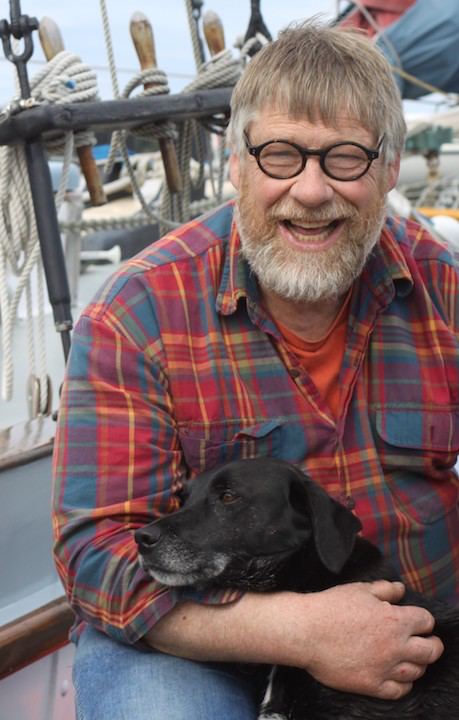 Coffee and treats will be served after the presentation.  
Free event and open to all!
Check back soon for our next Talk on the Dock event!
Talk on the Dock events are sponsored by the Ladysmith Maritime Society – proudly an accredited Clean Marina!